Here are some steps outlined in order to ensure the safe return to the workplace
Original Article: Teresa Higgins, Barbour
Header image via Pexels and Anna Shvets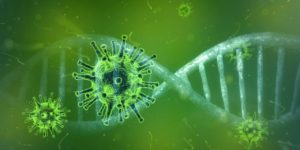 Carry out a COVID-19 risk assessment
Before restarting work you should ensure the safety of the workplace by:
carrying out a risk assessment in line with the HSE guidance
consulting with your workers or trade unions
sharing the results of the risk assessment with your workforce and on your website.
Develop cleaning, handwashing and hygiene procedures
You should increase the frequency of handwashing and surface cleaning by:
encouraging people to follow the guidance on hand washing and hygiene
providing hand sanitiser around the workplace, in addition to washrooms
frequently cleaning and disinfecting objects and surfaces that are touched regularly
enhancing cleaning for busy areas
setting clear use and cleaning guidance for toilets
providing hand drying facilities – either paper towels or electrical dryers.
Help people to work from home
You should take all reasonable steps to help people work from home by:
discussing home working arrangements
ensuring they have the right equipment, for example remote access to work systems
including them in all necessary communications
looking after their physical and mental wellbeing.
Maintain 2m social distancing, where possible
Where possible, you should maintain 2m between people by:
putting up signs to remind workers and visitors of social distancing guidance
avoiding sharing workstations
using floor tape or paint to mark areas to help people keep to a 2m distance
arranging one-way traffic through the workplace if possible
switching to seeing visitors by appointment only if possible.
Where people cannot be 2m apart, manage transmission risk
Where it's not possible for people to be 2m apart, you should do everything practical to manage the transmission risk by:
considering whether an activity needs to continue for the business to operate
keeping the activity time involved as short as possible
using screens or barriers to separate people from each other
using back-to-back or side-to-side working whenever possible
staggering arrival and departure times
reducing the number of people each person has contact with by using 'fixed teams or partnering'.
---
Assessing risk
As an employer, you must protect people from harm. This includes taking reasonable steps to protect your workers and others from coronavirus. This is called a risk assessment and it'll help you manage risk and protect people.
You must:
Identify what work activity or situations might cause transmission of the virus;
Think about who could be at risk;
Decide how likely it is that someone could be exposed;
Act to remove the activity or situation, or if this isn't possible, control the risk.
If you have fewer than five employees, you don't have to write anything down, but it might help if you do.
In terms of 'Talking to your workers' – separate guidance is available to help employers let people know what they need to do to protect themselves – see below.
This guidance goes on to cover who should go to work; protecting people who are at higher risk; getting into and leaving work; the work area; moving around; common areas; good hygiene; information and guidance; and PPE.
Talking with your workers about preventing coronavirus
This guide is aimed at all employers. It explains how you can talk to your workers about preventing coronavirus (COVID-19) in your workplace, for example by putting in place social distancing measures, staggering shifts and providing additional handwashing facilities.
The guidance may also be useful to workers and their representatives, and those who are self-employed and work with or near other people. The law requires all employers to assess the risk of returning to work while the coronavirus outbreak is ongoing and to put steps in place to manage that risk.
This guide is designed to help you consult with workers as one part of putting in place measures to manage the risks of coronavirus in the workplace while continuing to work.
By talking to your workers, the guidance suggests that you can:
Reassure them by explaining the changes you are making;
Get their thoughts and ideas about how to change the workplace to keep people safe and to ensure those changes are workable;
Continue to operate your business safely during the outbreak.
The guide describes five different themes and suggests questions you can discuss with your workers. They are designed to get you talking with your workers about managing the risks of coronavirus.
Actions can then be taken to make sure your plans are working safely, and people have been listened to. You can hold conversations before returning to work so that plans can be developed and put in place before going back. You could then have further discussions soon after return to make sure the actions are working and are being followed.
You may also decide to repeat the discussions if something changes, for example: if new guidelines are published; or if lockdown restrictions change.
Importantly, the guidance points out that you should make sure that there is time available for managers and workers to have these conversations. The guide relies on both managers and workers having an open and honest conversation.
People in England are being advised to wear face coverings in enclosed spaces where they come into contact with other people – including on public transport.
Issued by the Cabinet Office, this guidance emphasises that people should use home-made coverings, not the specialist masks used by healthcare workers, for example. It provides advice on:
Wearing a face covering;
Making a simple cloth face covering using either a T-shirt or cotton fabric.
Companies should undertake periodic face-fitting tests on masks because one-off tests do not sufficiently protect workers. Also, if you don't know already, masks need to have a maintenance record.
Schools are advised to review their arrangements for all building-related systems but in particular:
Hot and cold water systems;
Gas safety;
Fire safety;
Kitchen equipment;
Security including access control and intruder alarm systems.
While schools should review their arrangements for all building-related systems, says the guidance, in particular the following areas are important:
Water systems – drinking water, hot water services;
Ventilation – good ventilation is essential at all times in classrooms and particularly during this period;
Fire safety – fire safety management plans should be reviewed and checked in line with operational changes;
Cleaning – new cleaning arrangements in line with coronavirus preparations should also include regular systematic checks on drainage systems, where toilets are put back into use;
All other systems – recommission all systems before re-opening, as would normally be done after a long holiday period.
This guidance is for:
all staff in educational, childcare and children's social care settings
children, young people and other learners
It applies to:
children's homes, including secure children's homes
residential special schools or colleges
fostering services
visits to family homes
alternative provision
early years and childcare settings
schools, including special schools
colleges, including specialist post-16 institutions.
Reporting of COVID-19
What to report?
Dangerous occurrences: if something happens at work which results in (or could result in) the release or escape of coronavirus you must report this as a dangerous occurrence
Cases of disease: exposure to a biological agent: if there is reasonable evidence that someone diagnosed with COVID-19 was likely exposed because of their work you must report this as an exposure to a biological agent using the case of disease report.
First aid cover and qualifications during coronavirus (COVID-19)
If first aid cover for a business is reduced because of coronavirus or the first aid training needed is not available, this advice points out that there are some things that can be done to still comply with the law.
Arrangements for regulation of chemicals during the coronavirus (COVID-19) outbreak 
The HSE has made some administrative changes in the provision of services for regulating chemicals during the coronavirus outbreak. These are set out for each chemical regime, with updated details on how to contact the HSE.
Coronavirus symptoms: Experts adds loss of smell and taste to list
Loss of smell or taste have been added to the list of coronavirus symptoms that people should look out for and act upon. Until now, only a fever and cough were triggers for people to shut themselves away in self-isolation in case they had and could spread the infection. Ear, nose and throat doctors had been warning for weeks that more symptoms should be included. Scientific advisers told the government to update the advice.
If you or someone you live with has any of these symptoms – a new, continuous cough, fever or loss of smell or taste – the advice is stay at home for seven days to stop the risk of giving coronavirus to others.
Loss of smell and taste may still be signs of other respiratory infections, such as the common cold. Experts say fever and cough remain the most important symptoms of coronavirus to look out for.
Health and wellbeing considerations for home working and self-isolation
Many businesses have begun to embrace the idea of flexible working and working from home and, in the current climate, more and more of us may find ourselves plunged into doing so for longer than the one to two days a week, which employers and employees adapt to fairly easily, potentially leading to increased work-related stress and mental health conditions for employers.
Coronavirus pandemic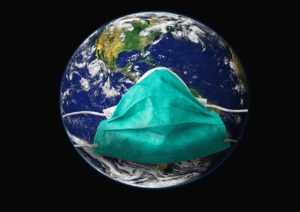 On 11 March, the outbreak was labelled a coronavirus pandemic by the World Health Organization (WHO). WHO Chief Dr Tedros Adhanom Ghebreyesus said the number of cases outside China had increased 13-fold over the past two weeks. He said he was "deeply concerned" by "alarming levels of inaction" over the virus.
A pandemic is a disease that is spreading in multiple countries around the world at the same time.
How does coronavirus spread?
When someone who has COVID-19 coughs or exhales they release droplets of infected fluid. Most of these droplets fall on nearby surfaces and objects – such as desks, tables or telephones.
People could catch COVID-19 by touching contaminated surfaces or objects – and then touching their eyes, nose or mouth. If they are standing within one meter of a person with COVID-19 they can catch it by breathing in droplets coughed out or exhaled bythem. In other words, COVID-19 spreads in a similar way to flu.
Preventing coronavirus in the workplace
The guidance stresses that employers should start taking these the following measures now, even if COVID-19 has not arrived in the communities where they operate:
Make sure your workplaces are clean and hygienic.

Surfaces (eg desks and tables) and objects (eg telephones, keyboards) need to be wiped with disinfectant regularly.

Promote regular and thorough hand-washing by employees, contractors and customers.

Put sanitizing hand rub dispensers in prominent places around the workplace. Make sure these dispensers are regularly refilled;
Display posters promoting hand-washing;
Offer guidance from occupational health and safety officers;
Make sure that staff, contractors and customers have access to places where they can wash hands with soap and water.

Promote good respiratory hygiene in the workplace.

Display posters promoting respiratory hygiene. Combine this with other communication measures;
Ensure tissues are available at your workplaces, for those who develop a runny nose or cough at work, along with closed bins for hygienically disposing of them;

Advise employees and contractors to consult national travel plans before going on business trips.
Brief your employees, contractors and customers that if COVID-19 starts spreading in your community anyone with even a mild cough or low-grade fever (37.3 C or more) needs to stay at home.

Make clear to employees that they will be able to count this time off as sick leave.
The guidance goes on to advise on procedures for employees who travel (before travelling, during and after), and sets out advice for getting a business ready should COVID-19 arrive in the workplace. It is stressed that simple a precautionary measure and planning can make a big difference. Action now will help protect your employees and your business.
WHO warns that supplies of PPE is "rapidly depleting"
In his daily briefing in Geneva on March 4 WHO Director-General Dr Tedros Adhanom Ghebreyesus warned that supplies of PPE, such as the gloves, medical masks, respirators, goggles, face shields, gowns, and aprons used by health workers fighting coronavirus are "rapidly depleting" and warned against "hoarding and misuse".
"We are concerned that countries' abilities to respond are being compromised by the severe and increasing disruption to the global supply of personal protective equipment … caused by rising demand, hoarding and misuse," he said.
Healthcare workers rely on personal protective equipment to protect themselves and their patients from being infected and infecting others. But, says WHO, shortages are leaving doctors, nurses and other frontline workers dangerously ill-equipped. "Without secure supply chains, the risk to healthcare workers around the world is real. Industry and governments must act quickly to boost supply, ease export restrictions and put measures in place to stop speculation and hoarding. We can't stop COVID-19 without protecting health workers first," said Dr Tedros Adhanom Ghebreyesus.
Since the start of the COVID-19 outbreak, prices have surged. Surgical masks have seen a sixfold increase, N95 respirators have trebled and gowns have doubled.
Supplies can take months to deliver and market manipulation is widespread, with stocks frequently sold to the highest bidder.
WHO has so far shipped nearly half a million sets of personal protective equipment to 47 countries,* but supplies are rapidly depleting.
Based on WHO modelling, an estimated 89 million medical masks are required for the COVID-19 response each month. For examination gloves, that figure goes up to 76 million, while international demand for goggles stands at 1.6 million per month.
Recent WHO guidance calls for the rational and appropriate use of PPE in healthcare settings, and the effective management of supply chains.
WHO is working with governments, industry and the Pandemic Supply Chain Network to boost production and secure allocations for critically affected and at-risk countries.
To meet rising global demand, WHO estimates that industry must increase manufacturing by 40%.
Governments should develop incentives for industry to ramp up production, says WHO. This includes easing restrictions on the export and distribution of personal protective equipment and other medical supplies.
Every day, WHO is providing guidance, supporting secure supply chains, and delivering critical equipment to countries in need.
What is Coronavirus?
Coronavirus (2019-nCoV) is a new respiratory illness that has not previously been seen in humans.
Where do coronaviruses come from?
Coronaviruses are viruses that circulate among animals but some of them are also known to affect humans. After they have infected humans, they can eventually be transmitted to humans.
What is the mode of transmission? How (easily) does it spread?
Because it's a new illness, it is not known exactly how coronavirus spreads from person to person, but similar viruses spread by respiratory droplets that people sneeze, cough, or exhale. While animals are the source of the virus, this virus is now spreading from one person to another (human-to-human transmission). At time of writing, there is currently not enough epidemiological information to determine how easily and sustainably this virus is spreading between people.
What are the symptoms?
With many similarities of a common cold, the main signs of infection are fever (high temperature) and a cough as well as shortness of breath and breathing difficulties and sore throat.
How to protect yourself
The WHO advise the following measures to help stop germs like coronavirus spreading:
Always carry tissues with you and use them to catch your cough or sneeze. Then bin the tissue, and wash hands, or use a sanitiser gel;
Wash hands often with soap and water, especially after using public transport. Use a sanitiser gel if soap and water are not available;
Avoid touching your eyes, nose and mouth with unwashed hands;
Avoid close contact with people who are unwell